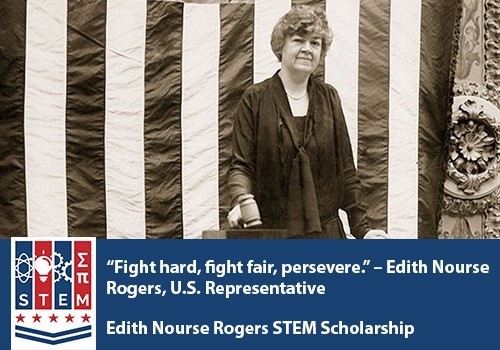 The Department of Veterans Affairs (VA) has launched the Edith Nourse Rogers STEM Scholarship for students training in high demand STEM (Science, Technology, Engineering, and Math) fields.
Recipients will receive up to nine months of additional Post-9/11 GI Bill® entitlement or a maximum of $30,000. Eligible Post-9/11 GI Bill® students must have either exhausted their entitlement or will exhaust their entitlement within 180 days. Eligibility for the scholarship has two paths:
A student enrolled in a STEM program leading to an undergraduate degree who has completed 60 credit hours of their program and requires at least 120 semester (or 180 quarter) credit hours to graduate.
A student who has earned a STEM undergraduate degree and has enrolled in a teaching certification program.
For more information, visit the Rogers STEM Scholarship website  or contact VA's Education Call Center by phone at 1-888-442-4551.  The application is available on the VA.gov website.