UConn has two ROTC (Reserve Officers' Training Corps):  Army ROTC and Air Force ROTC.  Both of these programs offer leadership courses and opportunities to become leaders in the Air Force and Army.  Both programs are located in Hall Dorm at the center of the Storrs Campus.  Students who visit from off-campus can park in the South Parking Garage attached to the UConn Co-op.
ROTC Room & Board Incentive:
The University of Connecticut is pleased to support the Army and Air Force ROTC Room & Board incentive program for certain qualified ROTC cadets enrolled at the UConn-Storrs campus.  For more information about the ROTC Room & Board incentive, please contact your respective ROTC unit.
Air Force ROTC:
The Air Force Reserve Officer Training Corps (AFROTC) program at UCONN provides you a superb opportunity to become a United States Air Force officer while completing your college degree as a full-time student. It combines traditional undergraduate college education with military instruction. AFROTC will prepare you for the leadership challenges awaiting the Air Force in the 21st century. We are confident you will find the training program addresses your natural abilities, improves your skills, and meets your goals.
AIM HIGH…FLY, FIGHT & WIN!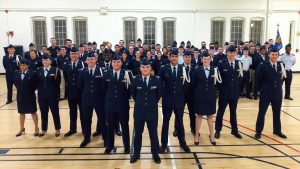 Air Force ROTC – located on 2nd floor in Hall Dorm.  airforce.uconn.edu
(860) 486-2224 or email afrotc115@uconn.edu
Army ROTC:
Army ROTC (Reserve Officers' Training Corps) is one of the best leadership courses in the country and is part of your college curriculum. During classes, leadership labs, physical training and field training exercises, you will learn firsthand what it takes to lead others, motivate groups and conduct missions as an Officer in the Army. Upon graduation from Army ROTC, you will earn the bar of a Second Lieutenant and be commissioned into the Active Army, Army Reserve or Army National Guard and become a leader for life.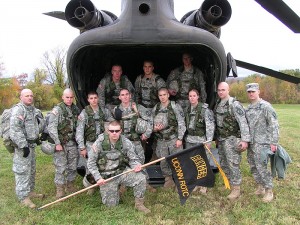 Army ROTC – located on 3rd floor in Hall Dorm.  armyrotc.uconn.edu
(860) 486-6081 or email armyrotc@uconn.edu