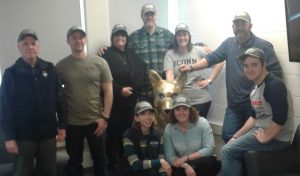 The Office of Veterans Affairs and Military Programs maintains a staff of highly qualified full time and part time employees working to ensure veterans and service members at UConn are well taken care of.  The staff is comprised of a mix of civilian and military personnel with a variety of backgrounds and services.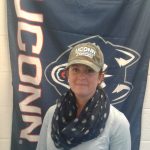 Alyssa Kelleher

Director, Office of Veterans Affairs and Military Programs
Alyssa Kelleher was enlisted in the Connecticut Army National Guard before contracting with Army ROTC while attending UConn.  She graduated magna cum laude from UConn in 2004 with a bachelor's degree in political science.  She served on active duty until returning in 2007 to the Connecticut National Guard.  Alyssa deployed twice to Afghanistan, once as a Platoon Leader and once as a Company Commander.  Alyssa continues to serve in the Connecticut National Guard, as commander of the Connecticut National Guard's Officer Candidate School.
 Nikki Cole
Executive Assistant
 Nikki holds a Master's of Science in Counseling and has worked at the University of Connecticut for several years serving students.  Her background includes working in Student Service positions at two other public Universities in addition to some work experience as a case manager at a homeless shelter in Hartford, CT.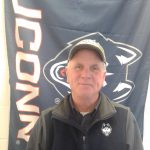 Daniel Kowalchik
Veterans Benefits Manager
Dan is a Navy veteran and has been a part of the UConn family for over 20
years.  Under Dan's guidance, the office serves the university's entire veteran population by assisting them in receiving their well-earned educational benefits from both the Veterans Administration and the state of Connecticut.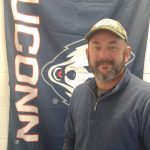 Rob Passmore

Veterans Benefits Coordinator
Rob is a proud UConn Alumn ('86) with a BA in Spanish and Political Science. Rob enlisted as an SRA in the CTANG in 1986, and left the service in 1996 as a Captain.  Rob comes from a Mansfield family with a long military history and many ties to UConn.  He is also an Army "brat," having moved from country to country during his Father's Army career, where he became fluent in Spanish.  Even before coming on-board, Rob was active in supporting the mission of the VAMP office through Veteran outreach and supporting ROTC events.  Rob brings with him a deep commitment to continue his family's tradition of service.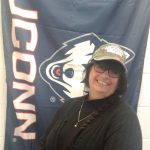 Elizabeth Little
Program Assistant – Army ROTC
Liz works in the Department of Military Science – Army ROTC. She holds a Master of Science in Management from Rensselaer Polytechnic Institute with concentration in Communication Technology and Distance Education.  She's been fulfilling the UConn mission for decades and holds serving students and Cadets as her number one priority.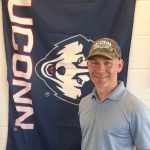 Jonathan Bartolotta

Program Assistant – Air Force ROTC
Jon is an Air Force Veteran serving in UConn's Department of Aerospace Studies – Air Force ROTC program.  He holds a Master's of Art in Education from UConn.  His background includes working in community outreach and with children and families in the non-profit sector.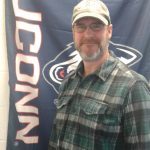 Paul Hanlon
Veterans Services Specialist
Paul served in the Army from 1985 to 1997, then worked full-time in the Connecticut Army National Guard from 1998 for several years, until he retired.  Paul plans to pursue a PhD in Psychology, specifically in Industrial and Organizational Psychology.  In particular, Paul is interested in the looking at the workplace and finding ways that make "work" more enjoyable.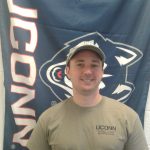 Samuel Surowitz
Veterans Program Coordinator
Sam is a full time graduate student at UConn.  He is committed to fostering a positive veteran student experience. He served in the Army from 2007-2011 and was deployed to Iraq, Afghanistan, and Africa and continues to serve his country as a Drill Sergeant in the Army Reserve.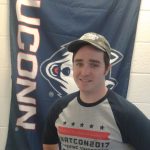 Ben Nobles

Veterans Program Marketer
Ben is currently an Air Force veteran, a student in Business Management at UConn, and he is the President of the Veteran Students Organization on-campus.  Ben edits the Husky Vet Gazette and is the main point person for getting information out to the UConn Veterans Community about the latest happenings.